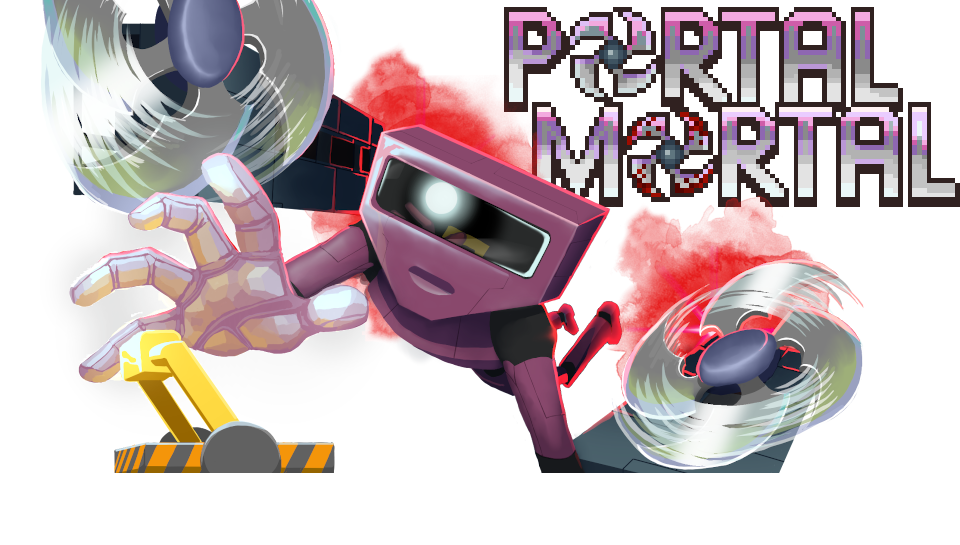 Portal Mortal
Portal Mortal beta hits version 0.8.1 and is definitely the last public version before full release!
---
Hi there, internet!

Well... You see... Last build WAS supposed to be the last one, yet here we are again! This is going to be exactly the same build that will be delivered on Steam as well. You can download and try this one or just wait a day or two and then check Portal Mortal on Steam. ;)

Added new block: Invisible solid.
Added new block: Invisible killzone.
Added support for campaign playlists.
Added new boss: Jumpy.
Added 2 new options to theme block: par time and hardcore friendly.
Added extra filter on level selection.
Added new block: Item Box.
Added new tool for player to use.
Added Coil Games logo as part of the startup.
Adjusted level name animation a bit.
Anti-gravity field and goal are using similar method when drawing the area.
Camera Speech Bubble can now be used outside of level based intro sequence to give players general tips.
Changed logo.
Chests won't appear during multiplayer.
Fixed an graphical issue where block selection area would go around wrong block.
Fixed direction issue with camera nodes.
Fixed an issue with audio emitter, where volume reduction was applied twice.
Fixed an issue where host would change theme through default set when selecting a new one during multiplayer.
Fixed an issue where more than 1 local players could cause "open world" option to be ignored.
Fixed issues where players and one specific boss could hover 1px above the ground.
Fixed a crash which could occur when blood was applied to blocks.
Fixed an issue, where level names weren't loading correctly when playlistportal was being loaded.
Fixed an issue with progress block, which could crash the whole game.
Fixed an issue where local players were facing the wrong way with gamepads.
Improved camera-related blocks.
Improved sound emitters to work the same was as music blocks do.
Improved text drawing on menu.
Improved assisting options.
Improved blood drawing logic.
Level menu now shows completed challenges next to best time.
Plenty of little tweaks here and there.
Trying to edit levels during campaign will just clear everything.
Enjoy!
Files
PortalMortal_-_0.8.1_win.zip
52 MB
Sep 28, 2021
PortalMortal_-_0.8.1_lin.zip
52 MB
Sep 28, 2021